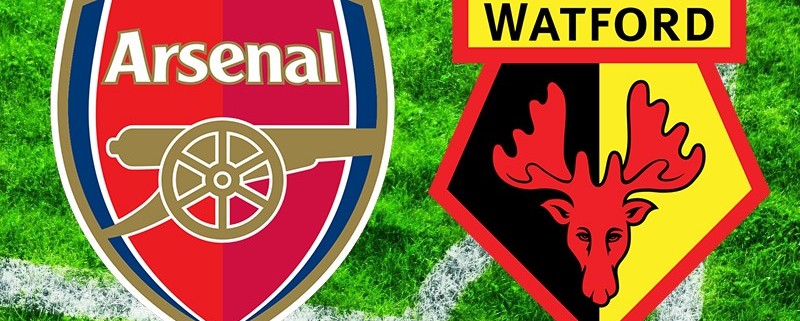 Arsene Wenger hat sich gegen Soton ja nicht nur selber rausrotiert, sondern auch die Mannschaft gut durchgemischt. Und zur Abwechsung hat es mal richtig gut geklappt und unsere zweite Reihe hat sich massiv aufgedrängt (im League Cup gegen den gleichen Gegner ging das ja noch gut nach hinten los). Schönes Ding.
Zur Belohnung wird jetzt im Cup aus So´ton Sutton. Sutton United, um genau zu sein. Die sind aktuell 16. in der fünften Liga, haben aber immerhin Leeds rausgehauen. Dort spielt (neben zwei weiteren ex-Gunners) Craig Eastmond, den manche sicher noch von seinen paar Einsätzen in der ersten Arsenal-Elf kennen (war bis 2013 beim AFC). Sutton liegt im Süden Londons neben Croydon und theoretisch könnten sie das Spiel in den benachbarten Selhurst Park verlegen, bleiben aber wohl im heimischen ´Stadion´, welches 5.000 Zuschauer fasst. Besonderheit: gespielt wird auf künstlichem Rasen – am WE nach dem Bayern-Spiel.
Nachbarschaftlich wird´s auch heute, wenn Watford kommt: theoretisch könnten sich beide Clubs ja den Bus teilen heute, denn ihre Trainingszentrem liegen ja direkt nebeneinander. Watford ist am Sonntag bei Millwall aus dem Pokal geflogen (0-1), wo sie aber ob der unsinnigen Ansetzung (ist genauso unfair wie unsere Ansetzung des Bournemouth-Spiels letztens – jetzt haben wir drei Tage Pause, die Hornets nur zwei) nur vier Stammspieler in der Aufstellung hatten.
Easy go auf dem Papier, aber das haben wir vor einem Jahr auch gedacht, als Watford im Pokal zu Arsenal kam – gab prompt ein unentspanntes 1-2. Aber egal, seit der nervigen Doppelklatsche (EFC/MCFC) hat Arsenal mit einem positiven Lauf reagiert (W5, D1, L0) und wenn es mit Momentum ins Chelsea-Spiel gehen soll, ist ein überzeugender Sieg heute Pflicht. Und so wird es auch kommen!
Heute ist ja auch Deadline-Day – ruhig wie selten. News of the day: Adebayor geht zu Basaksehir .. geschieht ihm recht ..
Bei uns ist es auch ziemlich still, Grieszman oder Reus kommen ja erst im Sommer. Verliehen sind aber einstweilen Bennacer und Zelalem in die zweite hölländische Liga und Chuba Akpom darf mithelfen, Brighton endlich wieder in die erste Liga zu schiessen.
COME ON YOU GUNNERS!
Hier die Auslosung und der Jubel der Sutton-Fans:
http://www.arsenalfc.de/wp-content/uploads/2016/04/Arsenal-VS-Watford1-800x600.jpg
600
800
db10
http://www.arsenalfc.de/wp-content/uploads/2014/06/hp-n1-1030x307.png
db10
2017-01-31 13:59:07
2017-01-31 14:05:44
Stevie Bould´s Red Army